ADVANCED LEVEL! IF YOU DON'T KNOW WHAT YOU ARE DOING DON'T START MODIFYING
It is possible to dynamically modify un Winamaz templat using special hooks.
Example: 
To display a special block "Promotion" on products where the ASIN is "B017SQWWCM" (Works only on vertical templates)
In functions.php of the theme or in mu-plugins.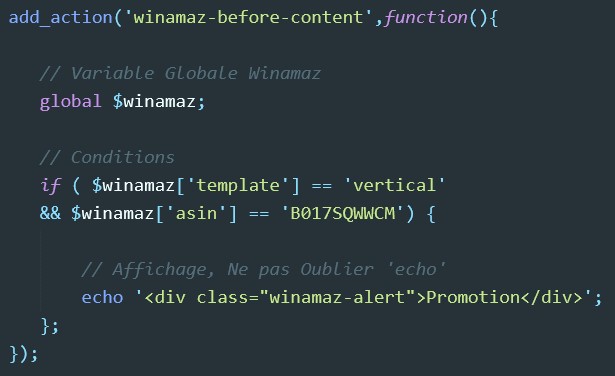 Result :