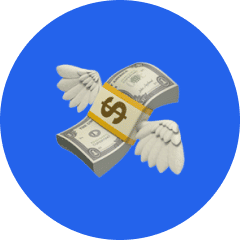 Winamaz is partnering with Affilisting, a service which helps you, as a publisher, discover the latest affiliate programs in your niche(s) and sort through them to generate a customised list adapted to your needs.
Who can benefit from Affilisting ?
Affilisting is a simple and effective solution for:
New-comers to the world of affiliate marketing who are not sure where to start and don't want to waste time searching for the best programs in their chosen field ;
Proven publishers who are looking to branch out into new areas of affiliation ;
All publishers who want to keep abreast of the up-and-coming affiliate programs and ensure they are joining the best programs in terms of reliability ; commission rates ; program locations and so on .
What does it cost ?
Standard price is currently $99 for lifetime access which gives you access to an ever-evolving list of 10000+ affiliate programs in 500+ niches
Use discount code « winamaz » valid until end September 2022 for 20 % off !
How does it work ?
Once you have registered and verified your email you can check out the tool's power in 4 simple steps !
On the "For You" page, choose the type of affiliation you are interested in : « one-time » v « recurring » (or both)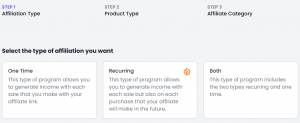 Next choose the type of products and/or services– for example, those typically available on Winamaz are physical products (product feeds containing EAN or equivalent codes to enable price comparison)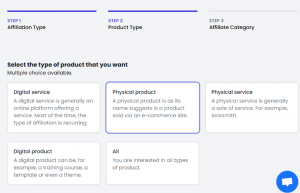 You can then choose from a large array of keywords to refine your search to programs that apply to your niche(s).
View the overview of programs proposed for you.  To see their details, you must have a valid license.
The results display the top 6 programs based on your criteria followed by programs per chosen niche.
Review and apply to the programs of your choice or click on « See all Programs » to further filter your choices :
Once you are familiar with the tool, you can skip right to the « Niches List » and use the filters to refine your search for affiliate programs based not only on the niche but also on geographical location, commission %, cookie period and so on.
Links to apply to the different programs are provided and you can track which programs you have already applied to through this interface.
What if my chosen programs are not present on Winamaz
Check out our list of available advertisers and platforms here: https://winamaz.com/en/platforms-and-advertisers-available-on-winamaz/
If you do not find your advertiser(s) on our list, contact us on support@winamaz.com with the details of the advertisers you wish us to integrate and we will look into it for you.
More information on Affilisting
Go to  https://affilisting.com/ for more information on the service and to purchase your license.
Don't forget to use code « winamaz » for your 20% discount!