Boosting online affiliation success with solid affiliation partners
Since the
Winamaz
WordPress price comparison plugin was developed in 2019,
Effiliation
, the brand of Effinity dedicated to affiliation, has been a key market affiliation platform partner. Founded over 20 years ago, Effiliation remains today a pioneer in affiliation in France.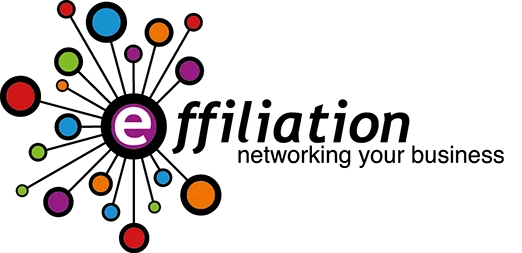 In today's ever-growing 'online' world, online shopping has taken on new meaning over the last few years, with more and more content managers emerging to conquer the world of market affiliation. An ever-increasing number of online buyers are looking to the internet for inspiration, opinions, reassurance and of course choice. Whether part of the new wave of affiliates post Covid or part of the 'originals', numbers are growing, with even more need to differentiate and stand-out from the competition. Making informed decisions in terms of which affiliate platforms and advertisers to work with is an important part of a winning market affiliation strategy. It is not enough to create good content and insert affiliate links to monetise your site- ensuring that you not only have clear visibility of your links/products performance as well as current price and product information displayed from a number of advertisers and in an attractive way, will certainly positively impact your site's efficiency and boost revenue.
Effiliation's strengths as an affiliate platform for content managers
Acting as a platform to manage and nurture personalised partnerships between their advertisers and publishers,
Effiliation c
ombines e-commerce expertise and innovation to stay abreast of the latest consumer trends. Offering different programs from
more than 300 advertisers
, their platform enables content managers of all shapes and sizes to combine affiliate programs from any number of sectors (Fashion, Decoration, Automotive, etc.). With an easy-to-use application, editors can review and manage which programs they wish to request access to, access their latest offers and keep track of affiliate commissions and performance.
Combining Winamaz and Effiliation to increase affiliate marketing revenue
Winamaz's
key raison d'être is as a
price comparison plugin
for publishers of all sizes – from bloggers to purchasing guides to online media. By providing choice to our users, they can in turn increase the options presented to their site visitors, both in terms of number of advertisers offering a given product and they type of products presented, thus contributing to seo efficiency. This variety is achieved by integrating advertiser feeds from affiliation platforms and requires an efficient working relationship with each platform to be successful. As one of our primary partners, Effiliation facilitates this process in a number of ways on both a technical and personal level:
assisting Winamaz with integration of new advertisers
sharing information on our plugin and API solutions to editors
providing a straightforward API to automate product feed uploads
delivering standardised, up-to-date product feeds to simplify integration
being available to answer questions and resolve any issues as they arise
Effiliation accounts for around 35% of Advertisers (80+) available today on Winamaz and is still growing. The majority of those merchants are in the French region with 10 in Spain – a new developing region for both Winamaz and Effiliation. With programs including Maisons de Monde; Cyrillus, Electro Depot, Feu Vert and Rakuten, the range of sectors together with access to both the larger retailers and smaller niche advertisers is extensive. With an efficient 'back office' in place, editors can benefit from seamless integration of Effiliation advertisers within Winamaz's plugin, taking advantage of a wide range of functionality to implement high-performing affiliate links.
If you are not yet connected to Effiliation read on here
Click to find out more about Winamaz's price comparison Plugin
View the list of Effilation advertisers available on Winamaz