What is Market Affiliation and Why Are More People Doing It?
Market affiliation has become increasingly popular in recent years and comprises the promotion of one or more brands or products online by connecting a website or blog with an advertiser's website. In simple terms, a visitor clicks on a link on the publisher's webpage, opening the product details on the advertiser's website. Should the visitor then complete its purchase of the product, the publisher receives a commission for generating the sale.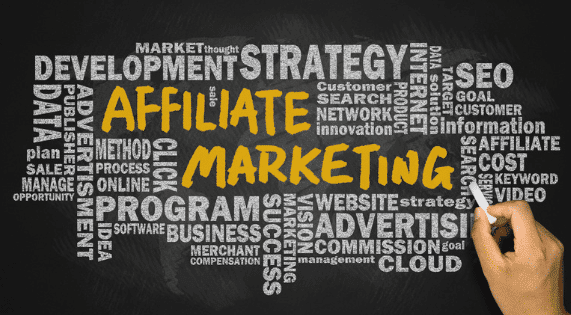 The main players in market affiliation are advertisers, affiliates and platforms:
Advertisers are the companies offering the products that are being promoted
Affiliates are publishers who promote the products of one or more advertisers on their blogs or websites or social media in exchange for a commission.
Affiliate platforms are the networks that connect advertisers and affiliates by providing and managing affiliation programs for advertisers and tools for affiliates to track their commissions and access promotional materials.
A lucrative income stream for content managers and advertisers alike
The content manager can monetise their site by earning commissions from advertisers in different ways – two main examples are:
PPC (pay per click) – the lead is generated for the advertiser
PPA (pay per action) – the click leads to an actual sale for the advertiser
Successful affiliates can benefit from a steady stream of income and by promoting relevant products, develop relationships with their readers and build trust, boosting conversions further. Of course, one of the main attractions of market affiliation is the ability to make money while working from home- whether to supplement revenue or as a fulltime occupation. On the flip side, advertisers profit from increased exposure, which generates more leads to grow their sales. Consequently, it is an essential part of a lucrative brand's strategy to decide how to maximise their online presence – ensuring their own online shopping site is attractive and functional – and understanding the potential benefits of investing in an affiliation program, which can be a much more efficient and cost-effective way to reach more customers than traditional advertising methods. Market affiliation allows both advertisers and publishers to track and monitor their performance, empowering them to make more informed decisions about their marketing efforts.
Affiliate Strategies : how to get started in market affiliation
Once you have decided to bite the bullet and have decided on your affiliate niche, there are some steps you can follow to ensure that you start off on the right foot:
Research: on the different types of affiliate programs available in your chosen niche and find the ones that best suit your needs. Considerations to take into account include not only commissions but cookie period; product quality: your knowledge of the products; which affiliate platforms you wish to join and so on.
Sign Up: create accounts to the affiliate platforms the programs you are interested in are available on. Not all advertisers accept all publisher requests so be ready with an explanation on your website/blog and how you will promote their products.
Get Ready: Once you are accepted into the programs, the fun begins! Prepare your blog or website pages and decide which products to present.
Promote: present the affiliate products through your website or blog. This is where Winamaz comes into play as the best price comparison plugin to boost market affiliation sales and seo with automated affiliate link creation and much more….
Monitor: keep track of your campaign and progress and adjust your strategy accordingly. This is achieved through your affiliation platform interfaces and tools such as Google Analytics, which is integrated with Winamaz.
A closer look at market affiliation programs
There are many different categories of
affiliate programs
to choose from, depending on the type of products you want to promote. Some of the most popular categories include e-commerce, digital products, travel, health & fitness, entertainment and baby products. When choosing your niche, make sure it is one that you are passionate about and/or that you have knowledge and experience in.  As you will see later in the article, these are important factors in market affiliation success. As there are a vast number of affiliation programs and types, we will focus on baby products as an example of a market affiliation sector.
Childcare as the basis for your affiliate marketing strategy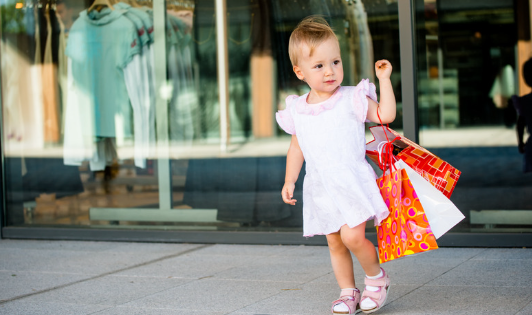 Childcare opens up a wide variety of opportunities for content managers – with many parents turning to the internet to find products for their children and often willing to spend money on the latest gadgets and quality brands. It is a key area for market affiliation since it is not only a fast-evolving market but also boasts an abundant variety of products – providing publishers with a number of well-known brands to partner with and of course plenty of segments to choose from including:
Clothing – onesies, bodysuits, jumpers, outerwear and other apparel
Toys – rattles, activity mats, books, teddy bears, and other toys
Nursery furniture – cots, mattresses, wall stickers, potties and changing tables
Bedding – blankets, sheets, and pillows
Feeding – formula, bottles, high chairs, bibs and high chairs
Health and safety products – thermometers, baby monitors, and first aid kits
Travel accessories – car seats, high chairs, nappy bags and prams
…. the list is endless
What will incite a visitor to click on affiliate links from your blog or website?
The answer is:
content, content and more (original) content
…. Many parents and families are looking for helpful information, guidance and resources to make informed decisions when it comes to purchasing products for themselves and their children. Affiliate programs related to this niche can be a great way to earn commissions by connecting shoppers to the right products as long as it is done both properly and – it goes without saying – better than the competition. You will need to choose the best way to approach your blog or website depending on its main purpose.  Popular topics for childcare-related sites include baby products, parenting advice, child development, health and nutrition, and activities for kids.  The actual content as well as how you will present your affiliate links, can vary hugely depending on your prime purpose and target audience.
Online store v Blog with affiliate links
For example, if you are developing an online store that is focussed on selling items associated to travelling with babies and small children – such as prams, car seats, nappy bags, portable high chairs and so on, your approach would be somewhat different from someone writing a blog on child-friendly places to travel to.  However, both affiliates may be promoting some of the same brands or products.
Let's consider sales of prams and car seats for example:
An
online shop
will likely include more product variety with multiple product reviews for different pram or car seat models.  Reviews may be from a mix of customers; regulatory organisations or the manufacturers themselves and be complemented by functional, generic purchasing guides that cover a number of predefined elements (price, size, use, weight, etc) considered relevant to the prams or car seats being reviewed. This approach potentially appeals to a wider audience when providing several brand/product options with ratings per feature for example.  The pages are likely to be organised using predefined models/templates that are repeated for each purchasing new guide or review added and include manufacturer videos and technical information, thus providing structure and ease of navigation to visitors.  It is about building confidence through validated, official and detailed information and giving the visitor answers to any and all questions they may have so that they buy from your site. A
blog
in its nature, is more personal and, in the example cited, may incorporate 'real-life' product reviews of a pram or car seat into a specific travel experience.  This could include photos of the trip, what the overall experience was like for – a mother and her child or a family of four etc.  It should be engaging to the reader – the language and overall feel of articles is more friendly and targeting an audience with similar interests and behaviours as the blogger.  Information should not only be helpful -including advice, short tutorials, and recommendations based on actual knowledge gained when using the product(s) in question – but also be current and updated often.  It is about building your readership's trust through your dialogue and potentially interaction with then and then encouraging them to take the next step and purchase the products you are discussing with them on your blog. One thing is for certain, in both cases your
content
should be
original, up-to-date and inviting
to your target audience.
(part 2 coming soon….)